Get CPR Certified with
CPR Certification Arlington
Arlington CPR Certification in Arlington helps you obtain your BLS CPR Certification from an American Heart Association Training Site!
CPR Classes
CPR + First Aid Classes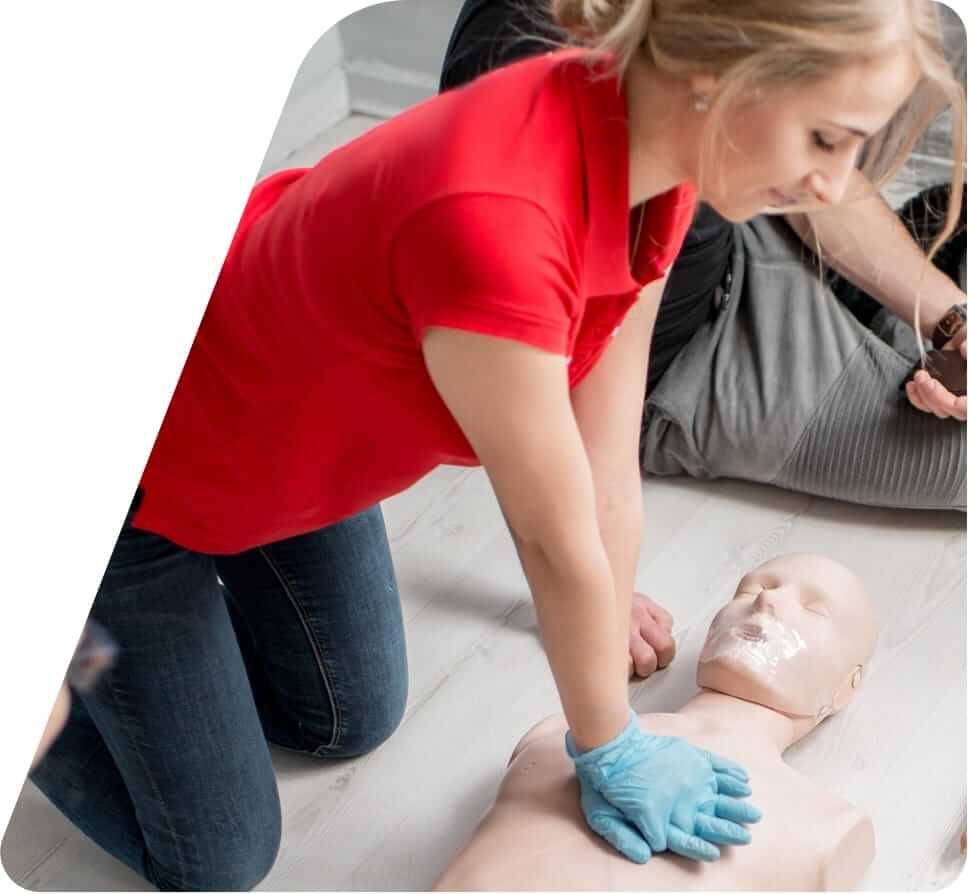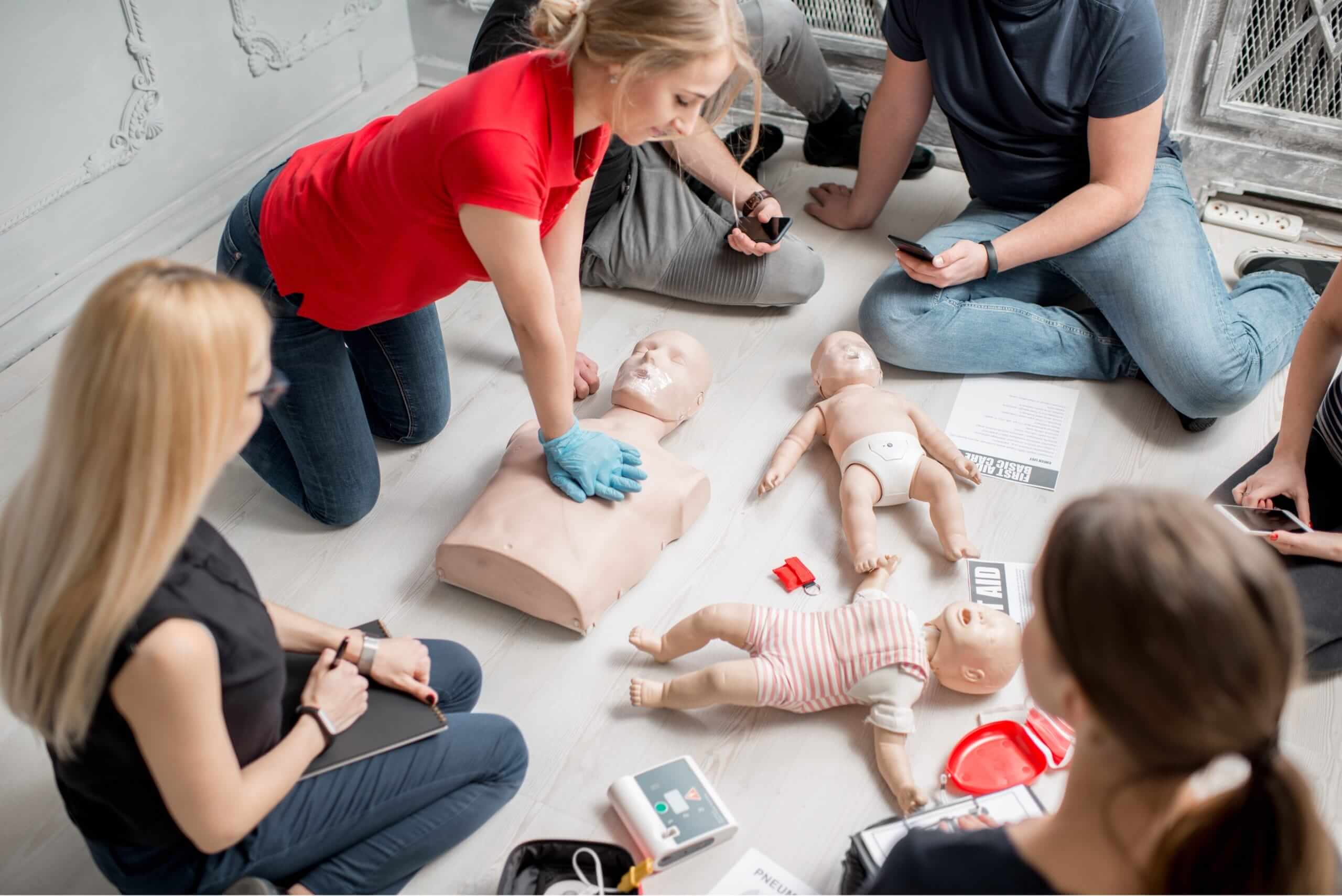 Same Day
CPR

Certification Card
#1 Rated AHA BLS CPR Classes in Arlington, TX from an American Heart Association Instructor
We're committed to offering top-rated CPR training in Arlington and surrounding areas, empowering our community with the skills to save a life. Dive into our comprehensive American Heart Association-accredited courses covering Basic Life Support (BLS), CPR for Healthcare Providers, and Automated External Defibrillator (AED) usage. Our CPR course welcomes everyone, regardless of background or prior knowledge. Explore our CPR certification options below and secure your spot now. Spaces go fast!
BLS CPR & AED Classes
$59.95
American Heart Association AHA BLS CPR and AED Certification
Reserve your spot in the American Heart Association CPR course near Arlington today! Our expert team has trained over 100,000 individuals nationwide, offering the immediate learning and certifications you need.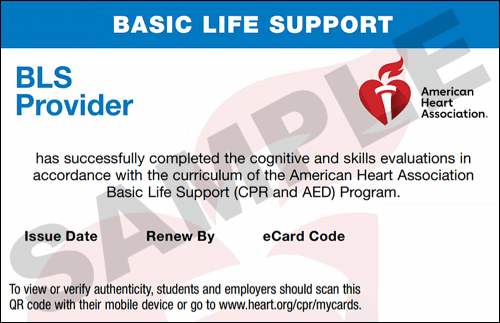 BLS CPR, AED + First Aid Classes
$79.95
American Heart Association AHA BLS CPR and AED Certification & First Aid Certification
Elevate your training to encompass Basic Life Support (BLS), CPR, AED usage, and First Aid! Our courses are OSHA-approved, ideal for healthcare professionals, and universally accepted by employers. Enroll now to receive your CPR card on the same day and arm yourself with the expertise to aid your community to make a lifesaving difference!

CPR Certification Near Arlington
Arlington's Best CPR Certification
Know CPR. Make a difference. Save a life.
We appreciate your interest in obtaining your CPR Certification in Arlington with us! By choosing to learn CPR, you're empowering yourself with the necessary knowledge and skillset to make a lifesaving difference in your community. Countless life-threatening accidents and cardiac events happen every year and can happen at any time. Staying current with your CPR Certification prepares you to always be ready to save a life in an unforeseen event.
What is CPR?
CPR stands for Cardiopulmonary Resuscitation and it is a life-saving medical technique that is used to help in the event of someone whose heart has stopped beating or is not breathing. CPR is made up of a combination of chest compressions and rescue breathing to keep blood and oxygen flowing until necessary medical personnel arrives to assist in saving a life.
Insight into Our CPR Training
We're committed to delivering exceptional CPR training to empower you for actual crisis situations. Our expansive course readies you to assist infants, children, or adults with confidence.
During our CPR Certification Classes, we help guide you through crucial CPR methodologies, ensuring you're ready for CPR individually or as part of a team. Our emphasis is on practical pulse-checking, chest compressions, and more, all aligning with OSHA norms and the esteemed American Heart Association's CPR and BLS standards.
Interested in learning near Arlington? We conduct classes at our dedicated centers and can even accommodate off-site training for larger groups. Be part of our mission—become a lifesaver today with our CPR Certification Classes in Arlington!
Enroll in CPR certification through CPR Certification Arlington, you'll have a credential that's respected, widely recognized and endorsed by various employers and associations, such as:
Nursing professionals, including RNs, CNAs, and Home Health Care Professionals
Emergency Medical Teams, Hospitals, and Clinics
All College Programs and Academic Institutions, including Nursing Schools
Nonprofit Organizations, for example: the Boy and Girl Scouts of America
Municipal Entities and Fire Departments
Fitness Centers, Gyms, and Personal Training Centers
Childcare Institutions, including Private and Public Schools
The Service and Hospitality Industry
Construction Firms and Workplaces
Why Should You Take Your Next CPR Class With Us?
Our immersive CPR sessions, held in smaller settings, are designed for focused learning and plenty of hands-on practice. By the day's end, you'll possess an AHA-endorsed BLS CPR certification and, optionally, a First Aid card. Our curriculum is endorsed by the American Heart Association.
Questions & Answers About Arlington, TX CPR Certification
How do I successfully finish the CPR course?
Simply register, attend the scheduled class, and follow the instructor-led session. After some hands-on practice and theoretical understanding, there's a short hands-on and written assessment. Upon successful completion, which we guarantee, you'll receive your Certification Card.
What's the validity period for my CPR certification?
Certifications last two years. To remain compliant with OSHA and AHA, you'll need to renew it every two years by retaking a CPR Certification class.
How do I update my CPR certification?
Revalidating your CPR Certification is straightforward. Join one of our CPR Certification Classes and by the end, you'll get your renewed certification card that will be good for an additional two years.
Who's eligible for the CPR courses?
Absolutely anyone! Our mission is to help create a CPR-trained community. Our classes are available to all, regardless of prior medical expertise or age.
Why is it important to be CPR Certified?
Knowledge is power, and becoming CPR-certified gives you the skills and know-how you need to save lives. And as a result, a CPR-certified individual can meet an important need, as you can help EMS, police and fire departments assist in saving someone's life. Additionally, some career fields require CPR Certification for employments.
How long do the CPR classes last?
Class times are approximately 3 hrs.